Going Through a Divorce in Naples?
Helping Clients File for Divorce for 20+ Years
Divorce. The thought alone can give rise to conflicting emotions and numerous questions. Where will you live? What will happen with your children? If you own a business, how will it be affected?
Our trusted divorce attorneys in Naples are here to answer all of your questions and to address all of your concerns. With over 100 years of combined legal experience and a history of representing clients in all types of family law matters that extends back over 20 years, we are positioned to deliver real results.
representation in South Florida related to divorce and:
Resolving Divorce-Related Issues in south florida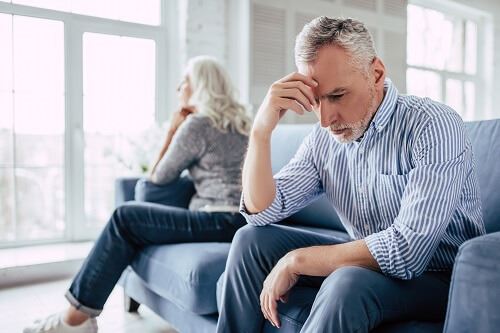 When a marriage ends, often, everyone in the family suffers emotionally. Our attorneys understand this; we will be sensitive to your needs and act as your trusted allies throughout the divorce process. By addressing both the humanistic and legal aspects of your divorce, we provide comprehensive services that help you move efficiently toward a positive settlement and a more constructive and healthy life. We will help you work amicably with your spouse, which will allow you to keep your dignity and will likely result in a more favorable outcome.
When you choose Long, Murphy & Zung, P.A., we will work closely with you to clearly identify your goals and then pursue these to the fullest extent of our abilities and resources.
Understanding Florida No Fault Divorce
Florida, like many states, does not consider fault as a ground for divorce. However, in certain circumstances, fault may impact the equitable distribution of marital property, alimony, and parental time-sharing determinations. This is just one of many reasons why it is extremely important to hire a law firm with significant experience handling complex divorces in Florida.
Divorce Mediation
You might be wondering how divorce mediation works. During this process, a mediator will facilitate peaceful negotiations and discussions between you and your spouse. The mediator functions as an impartial third-party, who is separate and not aligned with either your attorney or the attorney of your spouse.
The mediator will focus on your and your spouse's interests, giving both of you a chance to air your concerns on equal footing. His or her goal will be to promote understanding and communication at all times to achieve the following goals:
To arrive at a legally appropriate, equitable divorce agreement that is acceptable to both parties.
To avoid the costs, expenses, and stresses associated with divorce court litigation.
To minimize the chances that the spouses will become hostile with one another.
When these three goals can be achieved, the advantages of mediation are clear.
Mediation proceedings are obviously not going to be appropriate for all couples. A skilled mediator can do a lot to guide couples -- even disagreeing couples -- toward reaching a peaceful divorce settlement. However, some spouses will not be able to get along no matter what a mediator does. It is therefore important for couples to keep a realistic perspective when deciding whether divorce mediation is the correct path for them.
Contact Us online or give us a call at (239) 232-2208 if you are getting a divorce in Naples, FL . We will put your needs first.